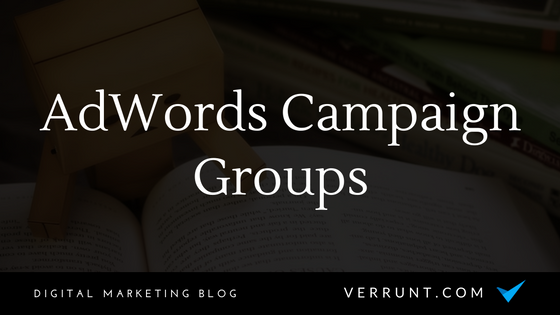 In a recent blog post, Google has announced a new feature "AdWords Campaign Groups". This has made grouping, monitoring and reporting of campaigns that are aligned to similar goals, easier.
Consider you have 2 search campaigns, 1 display campaign and 2 video campaigns for a particular product launch and you have a fixed cost per acquisition. Before the availability of campaign grouping, the only way to monitor and compare the performance of these campaigns against a set performance target is to download the data and create a pivot table in Excel. Now, adding these campaigns to a campaign group will provide the consolidated data across the selected campaigns. Visual target tracking and performance forecasts are also available.
Campaign Groups are easily accessible from the left side bar in the AdWords interface.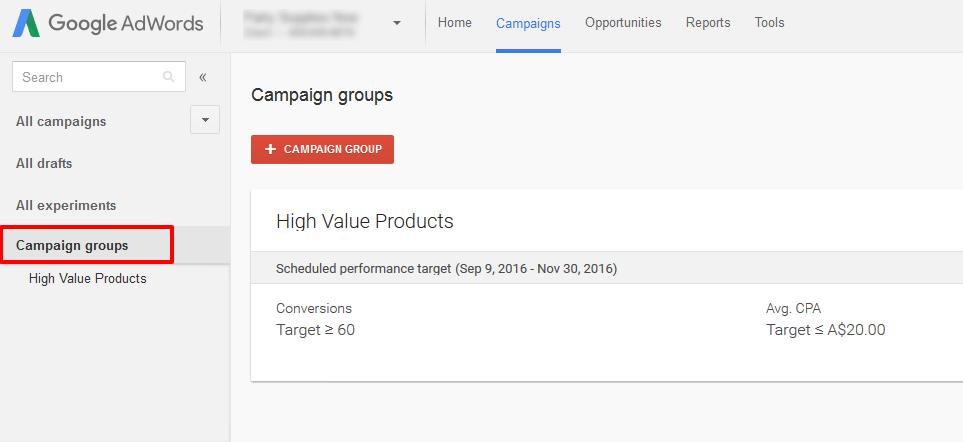 Creating a campaign group is a straight forward approach. There are 3 simple fields that have to be filled out.
Name of the campaign group
Add campaigns to the group
Set performance target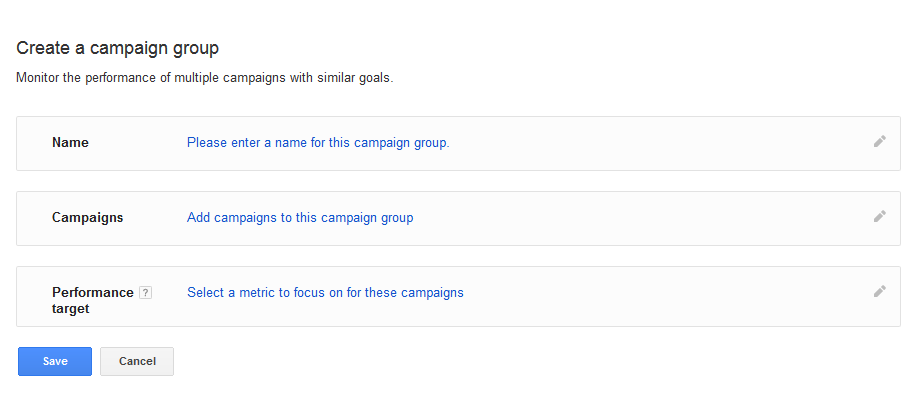 Name the campaign group descriptively if you intend to create a good number of campaign groups. This will help in easy identification later. Adding campaigns to the group is very easy in the interface. You just have to select the campaigns that need to be grouped.
Now, it's the time to set performance target. You can select either clicks or conversions. Let's set clicks target. Now there is an optional date range field. If it's not filled, clicks target and spend target fields are greyed out. To enable performance forecasts and visual target tracking, these fields need to be filled.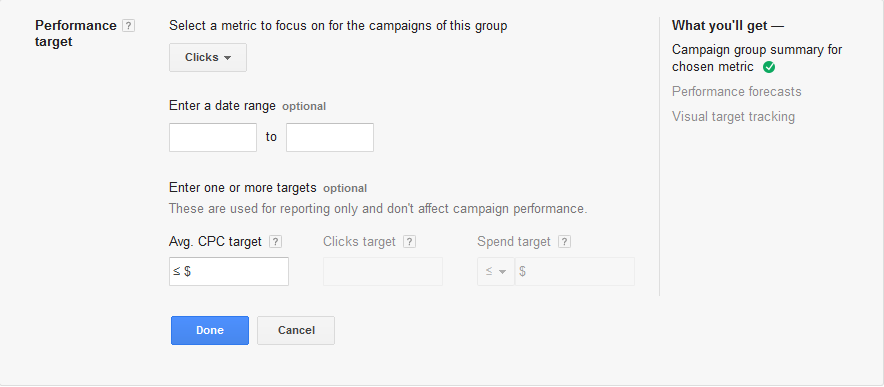 Setting Conversion target also follows the same approach except that average CPA target and conversion target fields needs to be filled. It should be noted that both click and conversion target cannot be set for the same date range. A workaround for this would be to create 2 separate campaign groups, one with click target and another with conversion target.
How and When Can You Use AdWords Campaign Groups?
You have campaigns running in different networks but aligned to same goal.
You have a number of campaigns targeting the holiday season.
You have campaigns that target products that are costly when compared to other products.
You need to group campaigns that promote products within same subcategory.
You're not a big lover of Excel and would prefer visualizing the data within the AdWords interface.
Have you started using campaign groups? Do you find it useful? Please feel free to comment!